Master Design for Social Innovation

Provelo - Vollenbike
Esa st luc - Brussels
Octobre - January 2020
Vollenbike is an event that promotes cycling as a daily mode of transport. It is an initiative of the non-profit organisation Provelo inviting children and parents to spend 4 afternoons at Place Morichar where activities around cycling are organised (routes, repairs, information, rental, parade...).

We were able to prototype bike modules for children, working on their pedagogical interest and their creative aesthetics. Various means were used to collect data from the target audience: children, parents and users of the place.

Our experience at the Vollenbike was like a small laboratory through which we managed to gain a better understanding of the potential and actual users of the bicycle in Brussels and it gave us the desire to think bigger. The "Cyclab by Provélo" project began, a living lab for cyclists, to create a concrete space to gather and actively reflect (together) on cycling mobility in Brussels.


















Maureen Durin, Natasha Daix, Jeanne Boettcher, Wendy Garcia, Mathilde Boucher, Thiébaut Grivel, Lou Lombardo, Laure-Anne Dumortier, Margaux D'Hont , Noémie Touly, Dwayne Mbenun, Morgane Fochon, Henri Leblanc, Victor Stokart, Marguerite Bliard, Joy Sfer, Étienne Thiollière, Juliette Marchand, Éva Le Meter, Ana Laura Ortiz, Cassandre Haulot, Roxane Degrez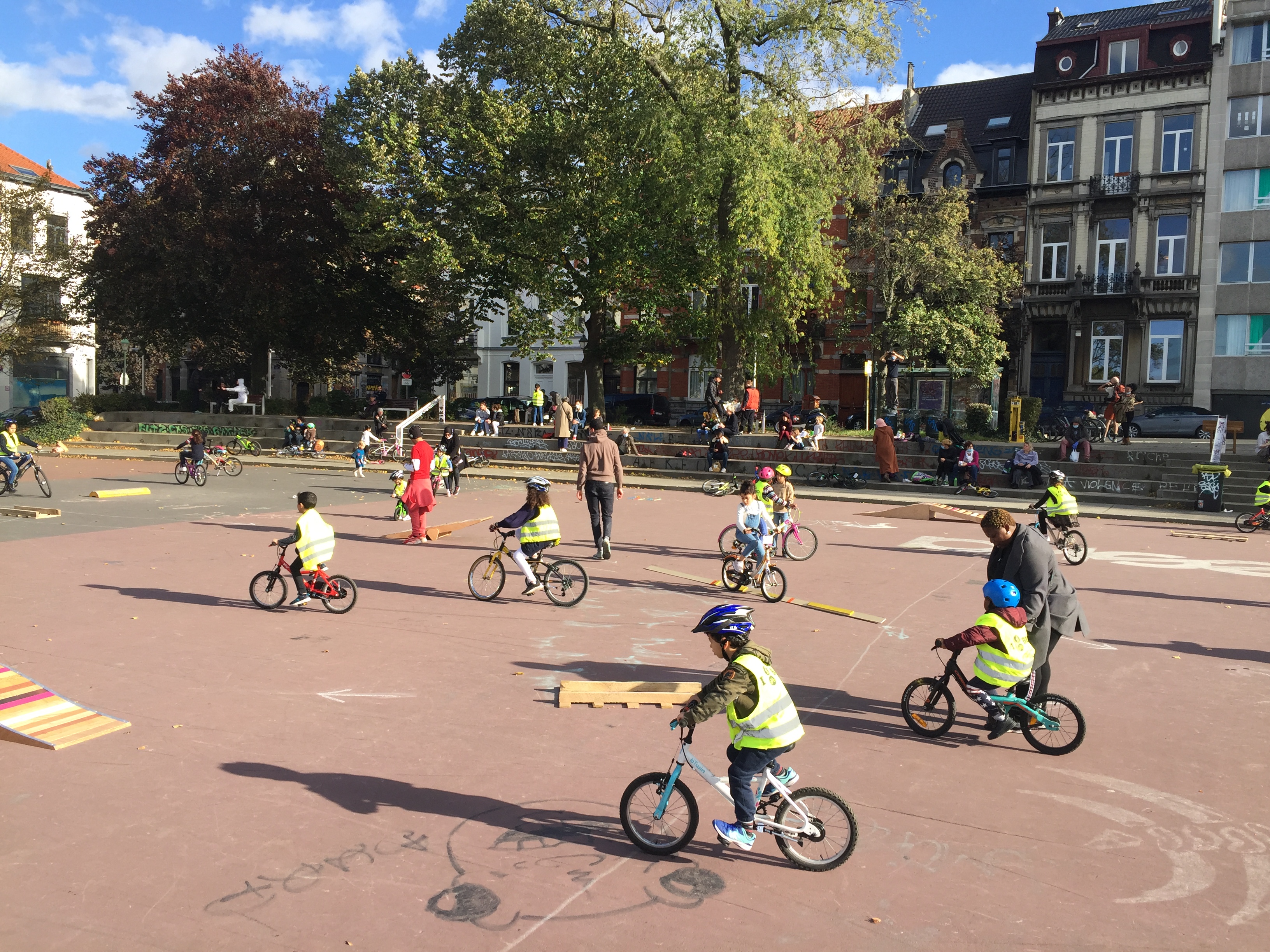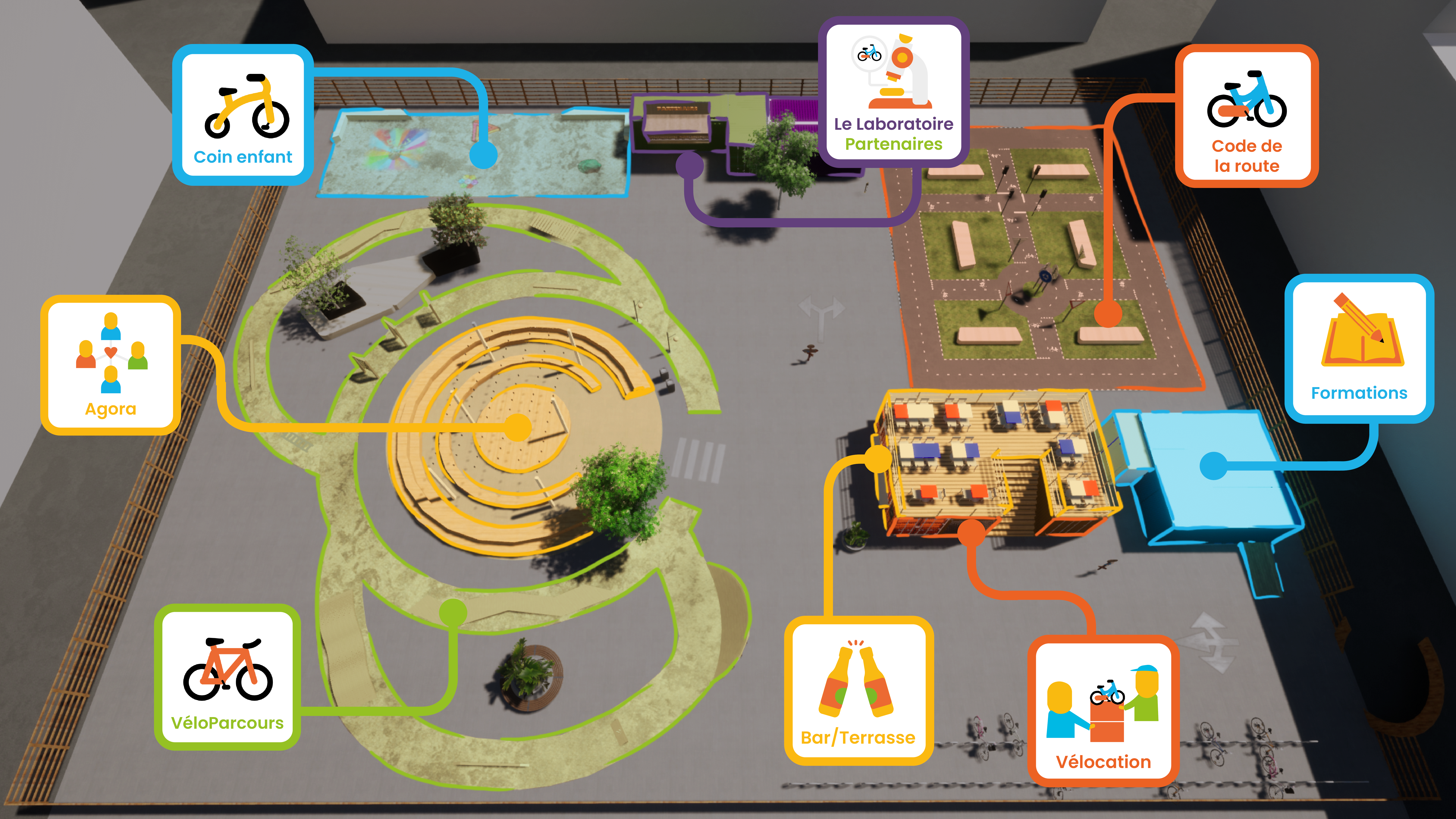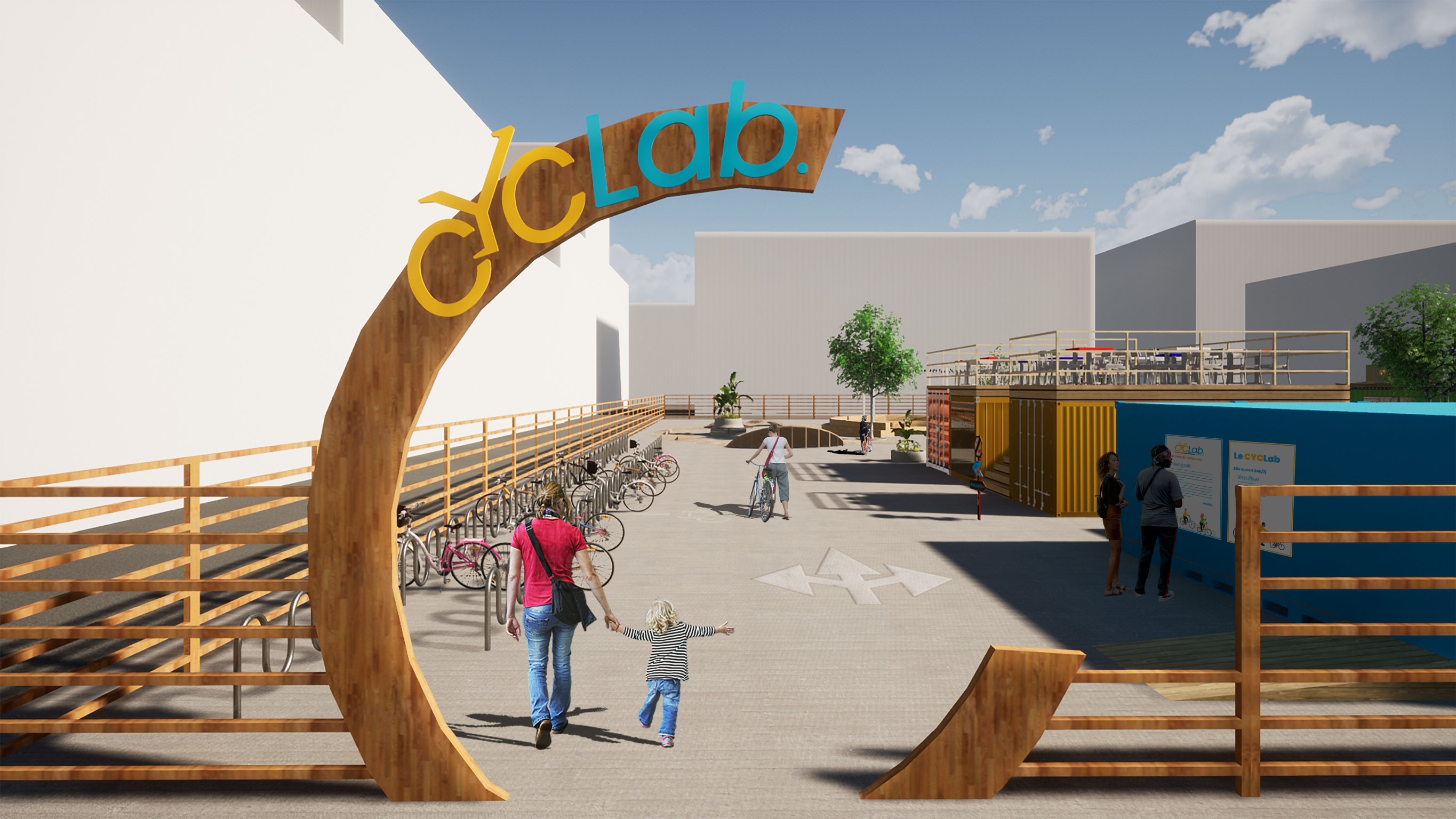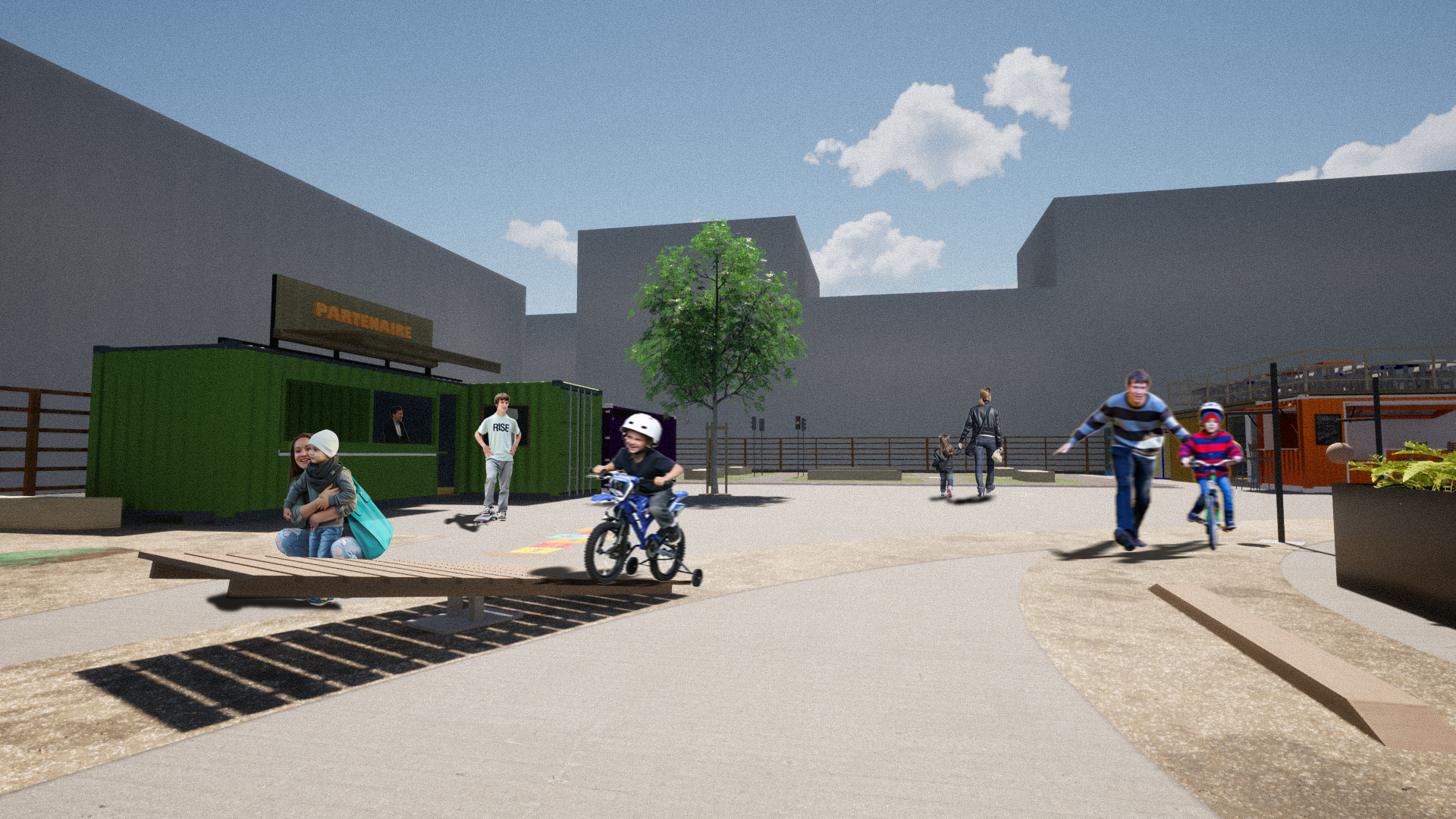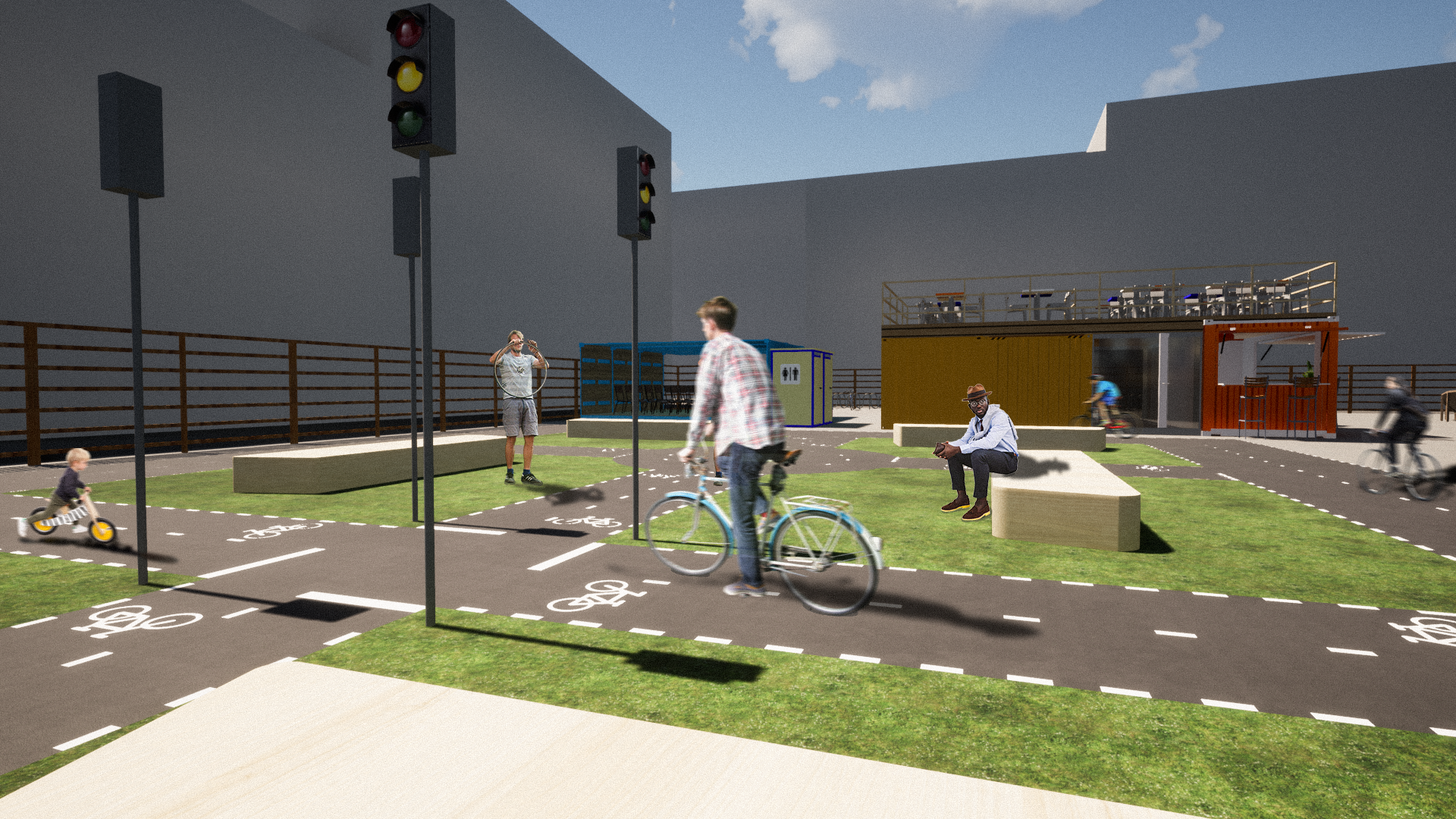 Bravvo - "Wild urine"
Esa st luc - Brussels
January - June 2021
Wild urine is a common problem in dense urban areas. It is especially unpleasant for residents and gives the city a bad image. Following Bravvo's* request, we tried to identify the factors that cause it.
Wild urine is to a large extent the repercussion of a wider, systemic problem that affects Brussels, and even more so since the covid-19 health crisis: the lack of public toilets.
After our various observations, research and interviews in the field, we worked on three solutions aimed at reducing uncontrolled urine in four areas of the hypercentre of Brussels: Saint-Jacques, Saint-Géry, Sainte-Catherine and the Îlot Sacré.

Our three proposals are :

1) A new global signage for the city's public toilets and urinals
2) Compact and removable urinals for holidays and party evenings
3) A touristic and artistic route around urine in Brussels.

We are convinced that these solutions must be implemented in parallel with the installation of real public and inclusive sanitary facilities in Brussels, otherwise the problem of uncontrolled urine will only be relocated to other alleys in the city.

* Bravvo is the prevention service of the City of Brussels, in charge of the fight against social exclusion and the feeling of insecurity.





















Henri LeBlanc, Joy Sfeir, Laure-Anne Dumortier, Margaux D'Hont, Marguerite Bliard, Roxane Degrez, Wendy Garcia