3rd Year BA Design
SOIL / CARE / SELF
The garden heals... It is a space full of meaning, diversity and life.
I have been really interested in the idea of gardening to both improve our wellbeing and save our broken planet. Living in a city as big as London, we don't usually have close access to green spaces, and we forget how beneficial it is to spend time with our hands deep in the soil.

I have joined and created communities where I have worked with others around the topic of care towards the soil and have invited some to improve their personal human-soil relations.

We, now more than ever, need to care. Care for the planet, care for ourselves, care for one another. Soil-care does all that. It is an activity that requires community and mutual aid, it gives us social support, wellbeing and improves our environment. More than an occasional hobby or occupation, soil-care needs to be part of tomorrow. We must reconnect with nature to explore what it can give us in terms of food, medicine, and materials.
The aim of the project is to raise awareness about the crucial role soil-care needs to take in tomorrow's society. Initially it was to be used by people in isolation, like in this confinement, who don't have access to green spaces. As the situation evolved, so did my outcome. I realised that its audience expanded to anyone who wishes to use the website as inspiration and as a manual to reengage with nature, to profit from the virtues of nature and soil-care.

Ultimately, I would like to develop my project into a tool for landscape architects and urban designers to understand better the need for soil-care on a larger scale like in the conception of urban recreational areas.
'I am a compostist, not a posthumanist: we are all compost, not post-human.'


Haraway, D. Staying With the Trouble. 2016. p102
My work this year, in brief :
// Disturbing temporalities //

I experienced with different actions of care on the soil in my garden in London. These actions were time consuming and needed repeating, their effects would only show in a distant future, if regularly performed. I realised, not only I enjoyed the feeling of caring for something non-human, but the repeated action of caring for soil had a relaxing effect on me.

Design is often restricted in terms of thinking about time in relation to progress, our relationship to time is often more linear and progressive. The way Bellacasa talks about soil*, disrupts the way we are used to think of time and progress.

Through the repetitive action of soil-care in my garden in London, at the community garden and later on in Brussels, I have realised that I now think of soil-care as an action that sits in a different temporality.
I am right now, in the present, taking care of the soil, which was created thousand years ago, while thinking of the benefits my repeated actions will have in the future.

I am acting in the present, using the past, thinking of the future.


*Puig de la Bellacasa, M. (2015). Making time for soil: Technoscientific futurity and the pace of care. Social Studies of Science, 45(5), 691-71






Performing care becomes care for yourself

Performing care becomes care for yourself

Performing care becomes care for yourself

Performing care becomes care for yourself






// Soil is Places //
For a week, I traveled to community farms and allotments around London. I went from Hackney, to Chelsea, to Greenwich.
I met people, asked questions, took pictures.
hover over the flowers
︎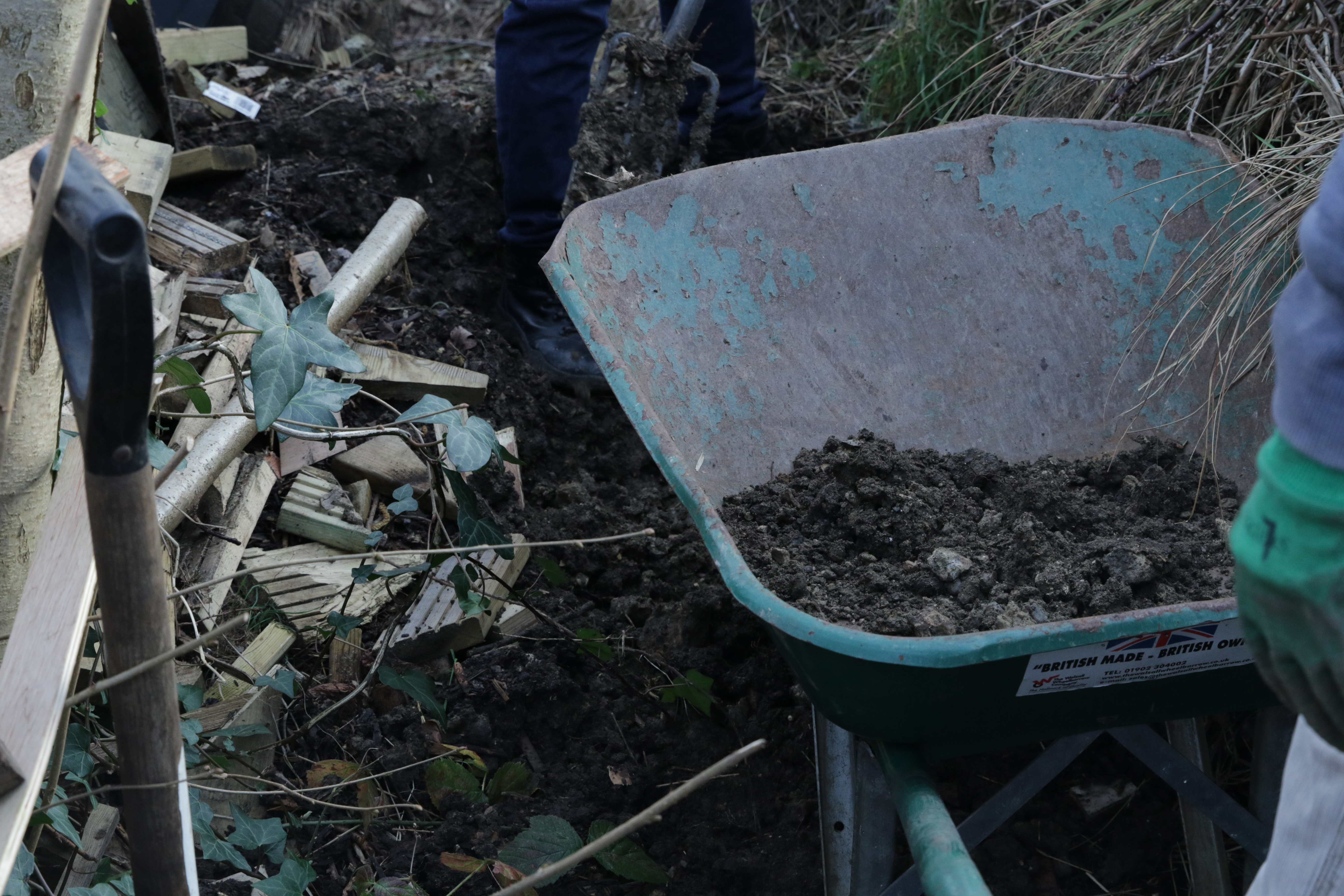 ︎
︎
︎
︎
︎
︎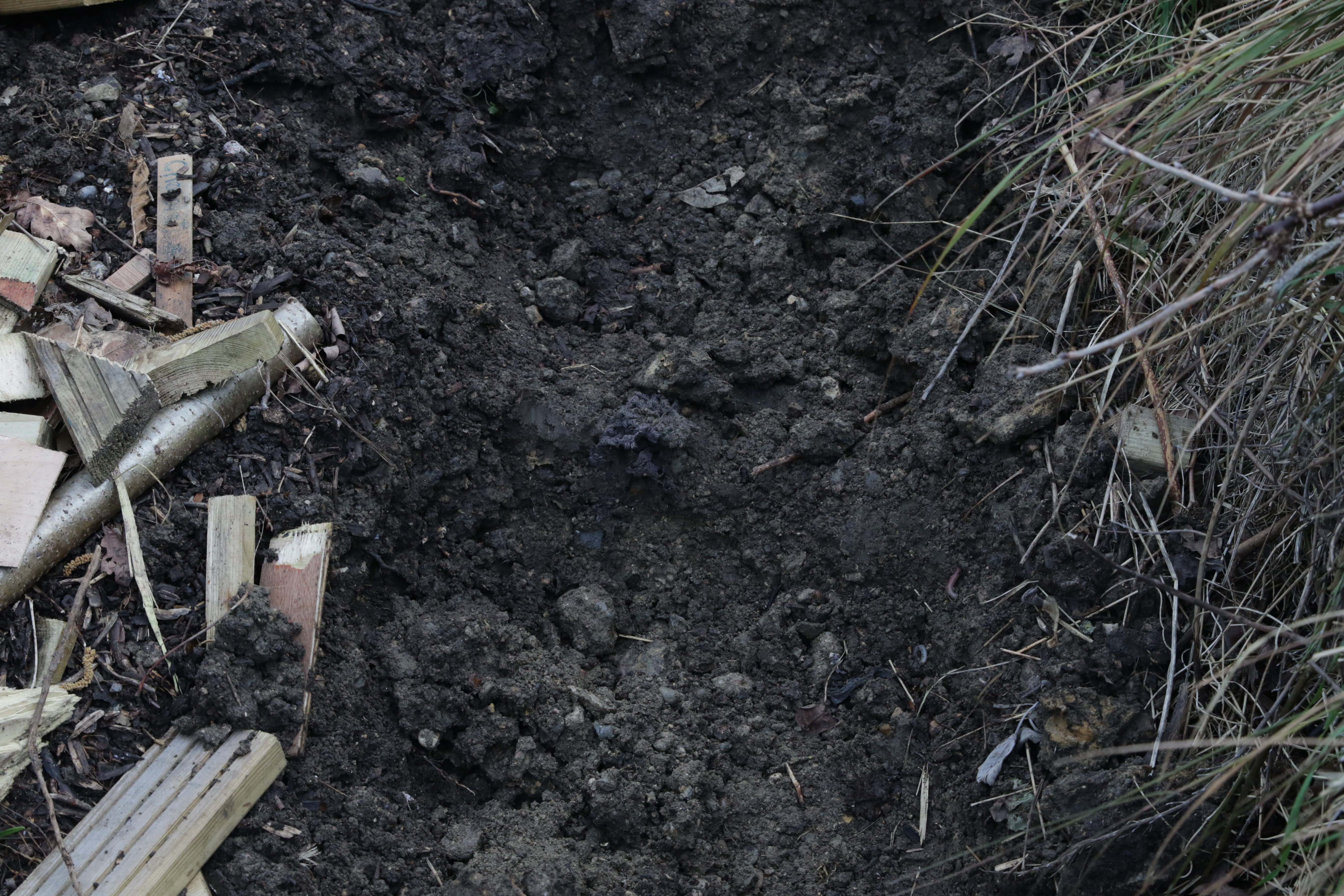 ︎
︎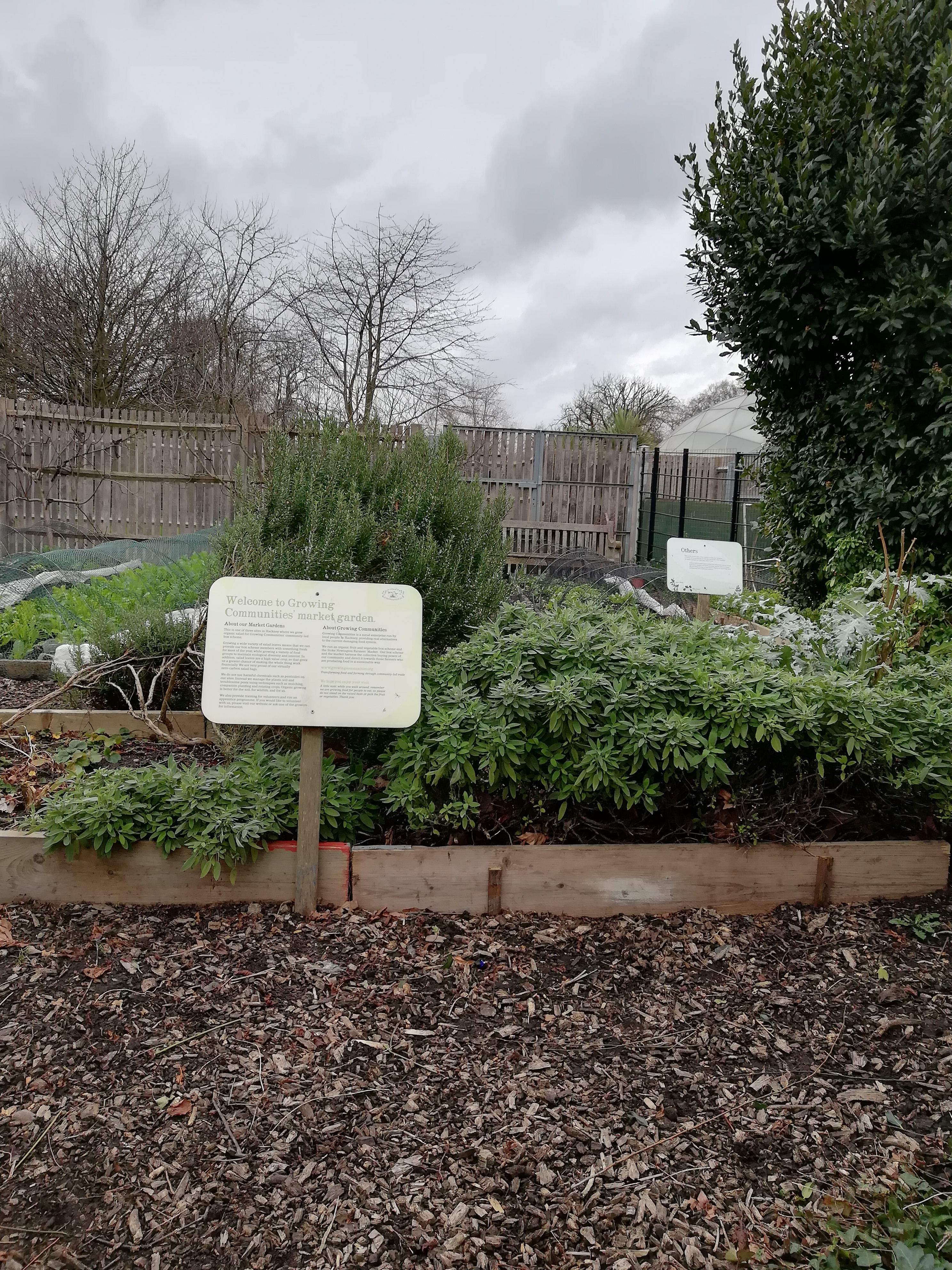 ︎
︎
// Frendsbury Garden //
The friends of Frendsbury are working with volunteers with a spectrum of mental disabilities and mental health issues. The organiser, Lumen, invited me to join their weekly gardening sessions.

I felt so welcomed that I came back the next week and the week after, and the one after that…

During the two months I spent in the garden I created strong connections with the other volunteers, we were meeting in the sun and in the rain; we shared the same goals, we wanted to improve our wellbeing through gardening and social interaction and to take care of this green space which felt like a little island of greenery and freedom within the urban jungle that is London.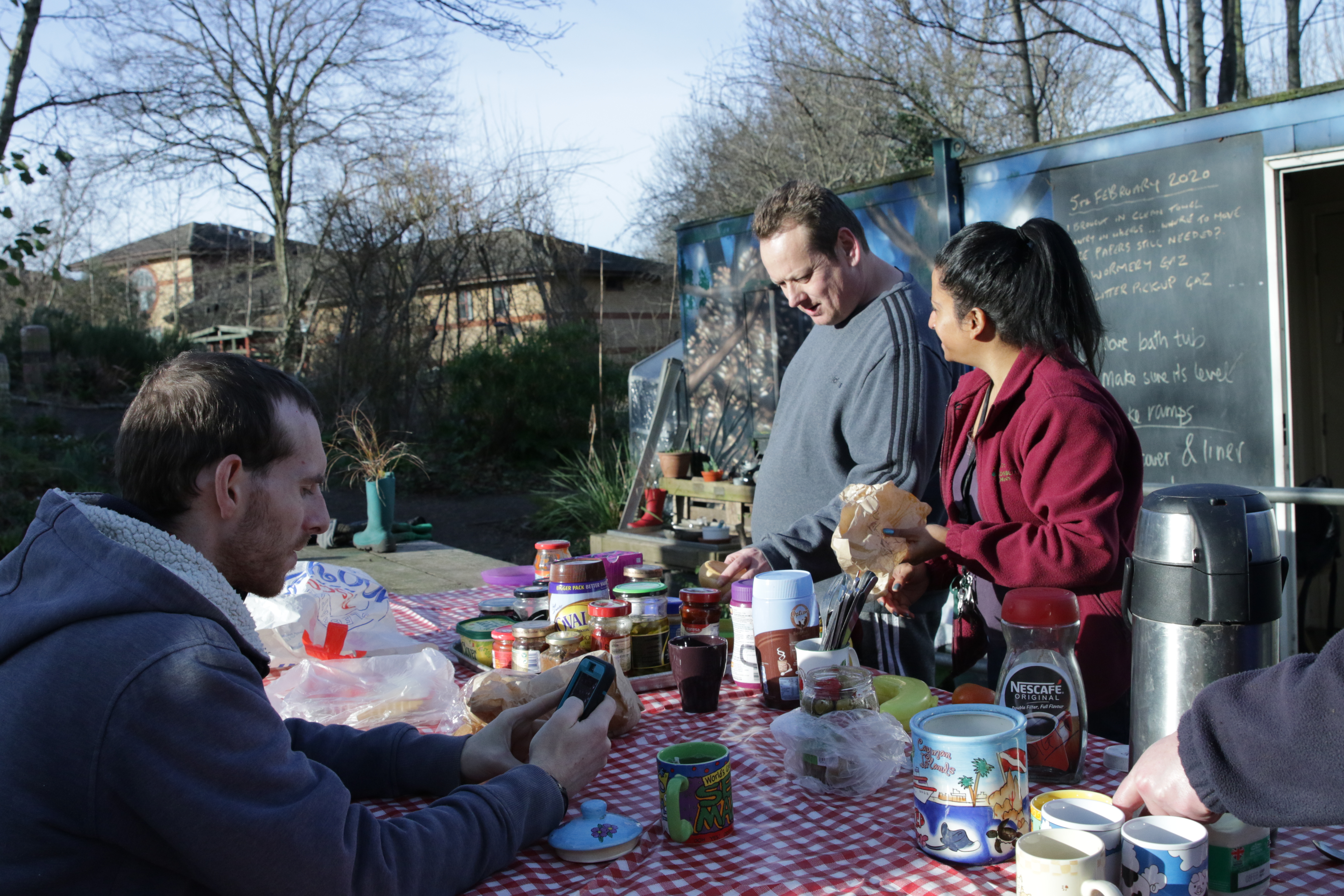 // My own wormery //
During my first visit at Frendsbury I had the chance to see the palatial three level wormery they had. I was surprised to see hundreds of slimy creatures living in the mixture of decayed organic matter and beautifully coloured mould.

I got jealous and wanted my own, so I bought everything I needed and started drilling and cutting.

I followed how a piece of lettuce transformed into great compost, same with the old pepper and the avocado skin and how five worms became 10, and soon 100 worms were wiggling inside my box.

I became a worm-mommy.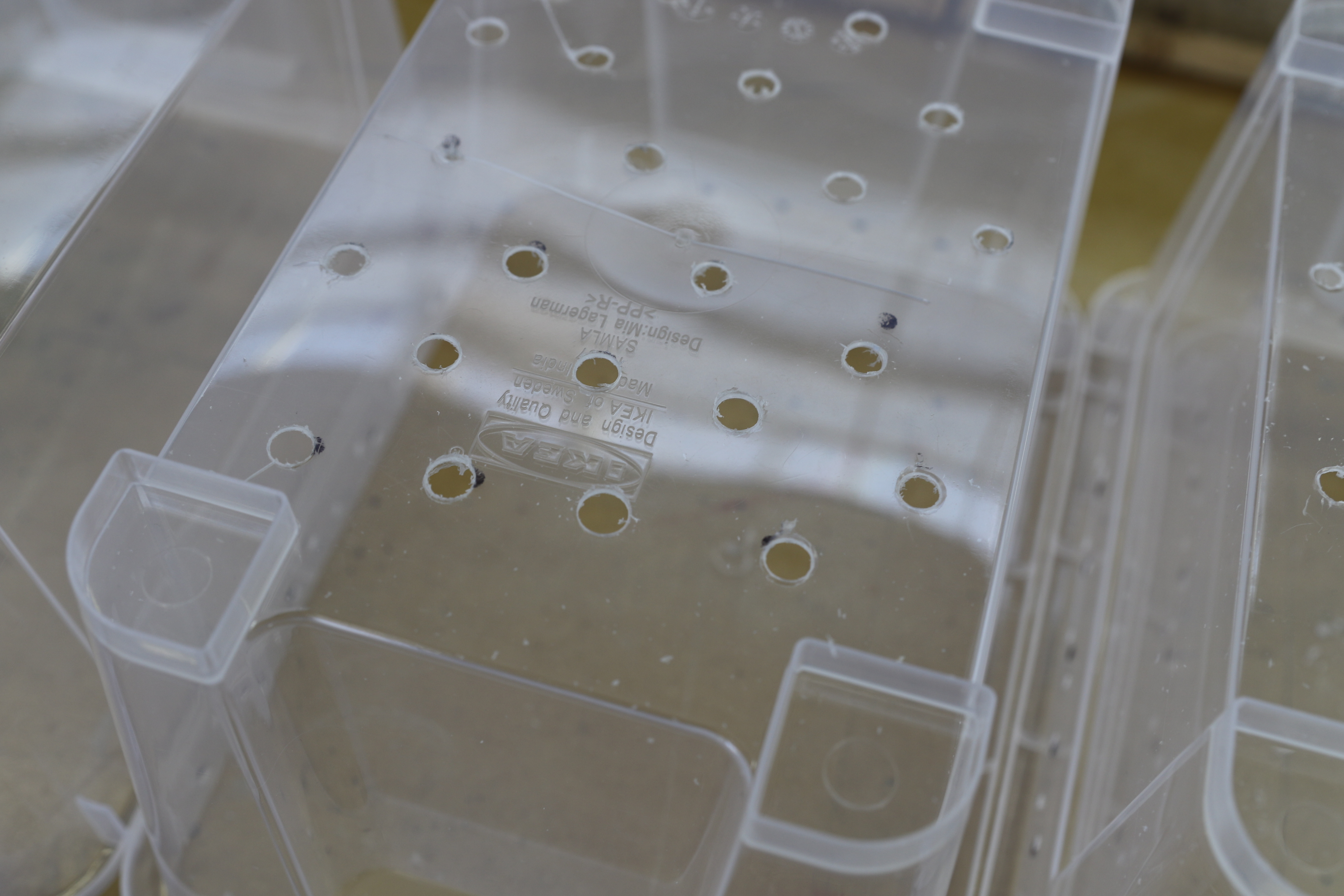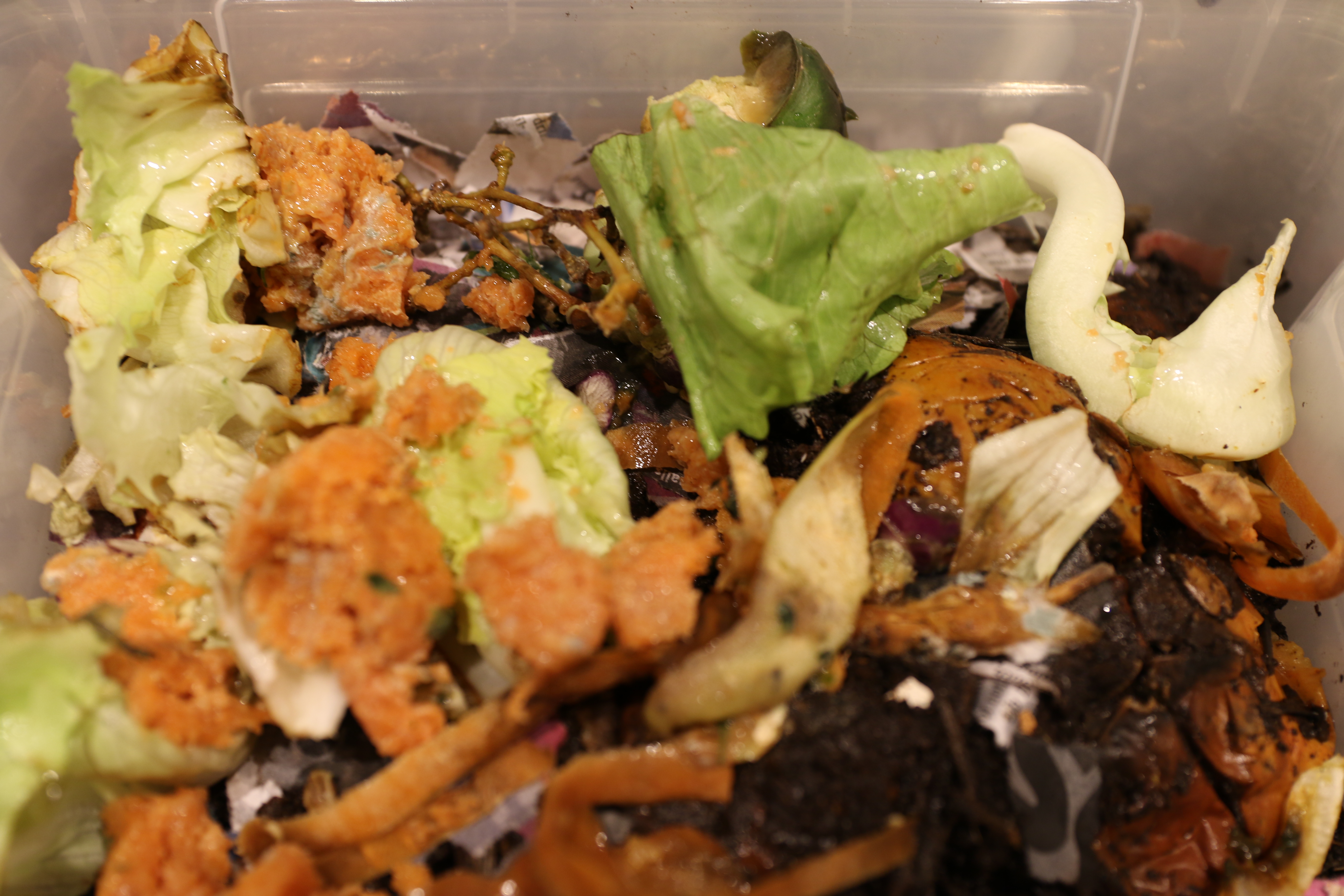 // Brussels //
With the fast-evolving Covid-19 situation and the announcement of Goldsmith's closure I had to make the decision to leave London to go back to my family home in Brussels.

I arrived in Brussels feeling displaced and confused about the new direction my project had to take.

I was still feeling unsettled when my family came into the project as we decided to create together a vegetable allotment in a corner of the garden that was not really used. And there, with my hands in the dirt, surrounded by my family, I suddenly felt better.
// Neighbour's contributions //
My practice had been based within people and communities and suddenly I realised I had a new community to work with, my family and neighbours .

I wrote them a letter explaining my project and asking for contributions on the topic of Soil-Care and Self-Care, in particularly in relation to the quarantine we were all in.

I was very surprised by the amount of answers I received. All came from very personal feelings, emotions, and experiences.
I realised that my project had taken, with the development of the Covid situation, a whole other meaning triggered by the thoughts that arose from the reality of the situation.

Here are some answers I received :
''The garden provides so much happiness […]. It shows us that happiness is not so far or so complicated!''
''This time of confinement is the ideal moment to rethink the way in which we exploit, sometimes improperly, the resources that our planet offers us.''

''I remember my high school teacher told us that it took 1 year to create 1 millimetre of soil, and that it took a thousand years to create a meter of soil ... and that all of this could be so quickly destroyed ...''

''I contemplate the garden for long minutes.''

''It is important to rediscover our environment and what it can provide us with food, medicines and raw materials.''
Joining Bellacasa's* thought about the need for humans to be part of an ecological foodweb, I think it is important to envisage going back to a more autonomous societal situation. Linking to my project, to improve our human-soil relation isn't just a personal, but a global need. We must reconnect with nature to explore what it can give us in terms of food, medicine, and material.

*Puig de la Bellacasa, M. (2015). Making time for soil: Technoscientific futurity and the pace of care. Social Studies of Science, 45(5), 691-71
//Soil-care at home//
Another feature of the project is a set of three instructions sheets, inspired by the disobedient objects' exhibition, for people to start improving their relationship with the soil. These are activites that I have myself performed. No need to have a garden, a flowerpot is big enough.